The Department of Medicine was established in 1995. The academic department is situated within the faculty premises while the Professorial Unit is located at the Colombo South Teaching Hospital.
Our core curriculum is designed to meet the educational needs of students with diverse backgrounds and a wide range of career aspirations. Apart from the main aim of teaching the undergraduate medical students, the Department is committed to imparting knowledge to other categories of healthcare professionals which includes visiting foreign elective students, postgraduates, and nursing professionals. We have developed a new curriculum that is appropriate for the education of healthcare providers in the many decades to come. We understand that clinical training with appropriate supervision is the most powerful setting for producing a competent doctor for tomorrow, and aim to harness this in our academic program and assessment practices.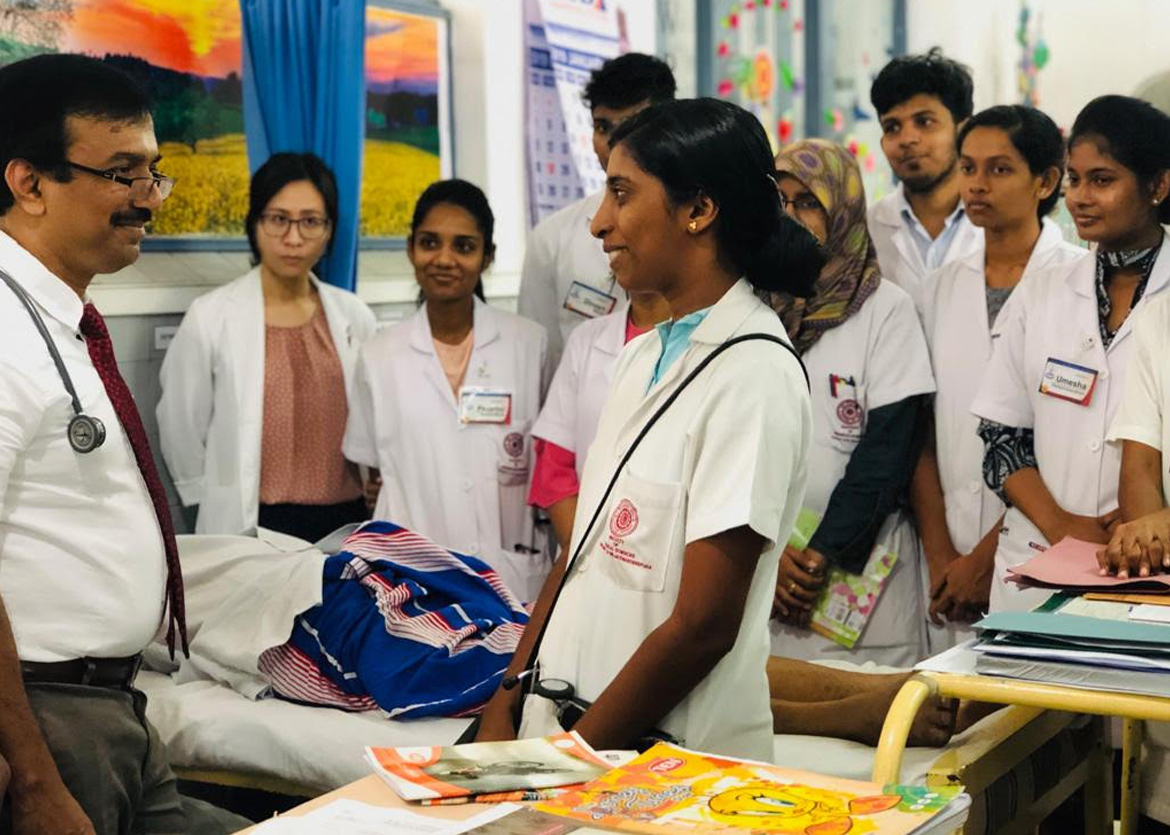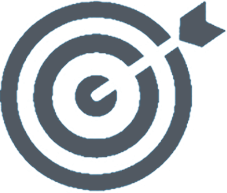 To educate undergraduate medical students and postgraduate students in accordance with the highest professional standards and train them to practice patient-centered medicine of the highest standard using available resources.
Participation in Undergraduate Training Programmes
We participate in the following programs.
Participation in Postgraduate Training Programmes
We are a recognized training unit for the MD Medicine, MD Geriatrics, MD Emergency Medicine and MD Clinical Haematology postgraduate courses conducted by the Post Graduate Institute of Medicine.
Our members have served on the academic Boards of Study in Medicine, Geriatric Medicine, Emergency Medicine and Sports Medicine of the Postgraduate Institute in Medicine.
Our members have consistently examined at the MD Medicine, MD Geriatrics and MD Emergency Medicine.
We have been resource persons for the academic courses conducted by the relevant professional Colleges for MD Part I (Medicine) and MD Part II (Medicine).
The department conducts the following teaching activities for undergraduates and postgraduates:
Daily ward round teaching
Clinic based teaching
Ward classes
Clinical Lecture Demonstrations by undergraduates
Tutorials
Lectures in Phase II of the curriculum
Skills training sessions
Mortality and morbidity conference
Postgraduate case presentations
Journal club
Involvement in the Tropical Medicine Course
The Academic Department is located in the second floor of the new faculty premises and comprises of:
A Seminar Room
Medicine Department laboratories (General laboratory and tissue culture laboratory)
Utilized for academic and research activities.
The Professorial Medical Unit is located at Colombo South Teaching hospital and comprises of one male and one female ward with a bed strength of 40 each.
In addition, our unit also comprises of a Hemodialysis unit with a bed strength of 7.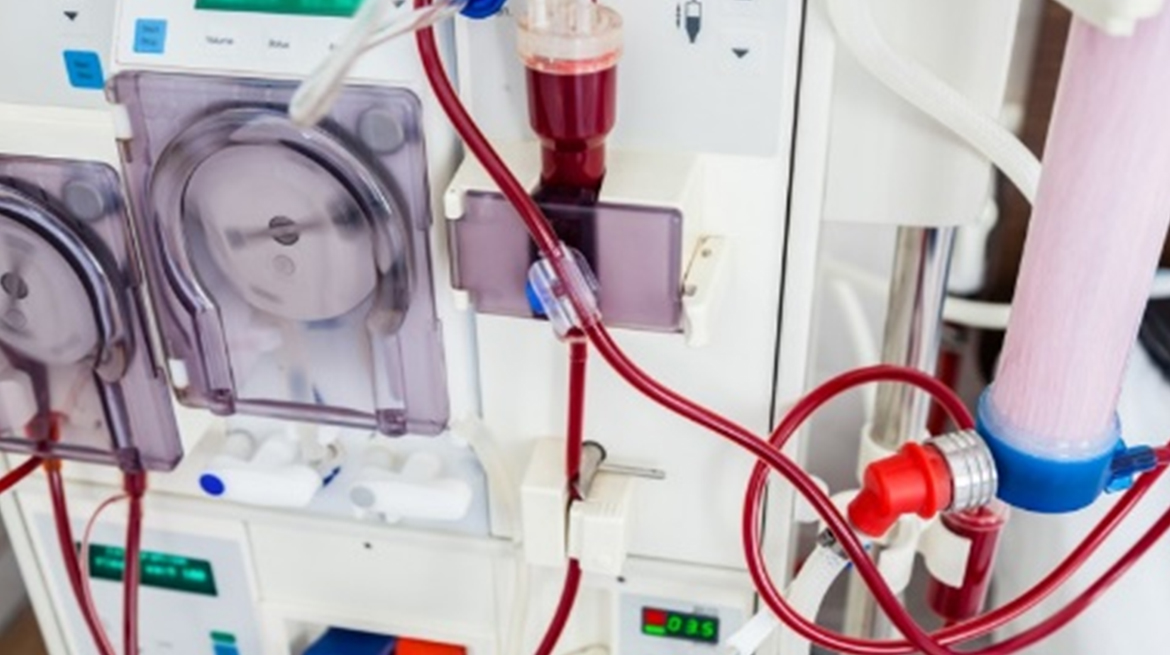 Services to the Community
The Professorial unit of Medicine is the tertiary care referral center for the Colombo South region and caters to this need and aim to provide high quality clinical services to the community. Patients greatly benefit from the two outpatient General medical clinics conducted every week with over 200 patients attending each. Inpatient care is provided in 2 wards; one male and one female ward with casualty rotations every third day. A haemodialysis unit was established by the department to provide renal dialysis facilities for patients with acute and chronic kidney failure. Haemodialysis unit has been handed over to the Consultant Nephrologist in the hospital to continue care.
2016: University Research Grant, USJ worth LKR 852,000 for Prof J Indrakumar
2017: University Research Grant, USJ worth LKR 1.5 million for Prof Chamil Marasinghe.
2017: Ceylon College of Physicians, Dr Ranji Wikramanayake Research Award worth LKR 400,000 for Prof Chamil Marasinghe
2022: Ceylon College of Physicians research grant worth LKR 500,000 for Dr Nilanka Perera
2022: University research grant worth LKR 3 million for Dr Nilanka Perera
2022: SLCIM research grant worth LKR 500,000 for Dr Thushara Matthias