NATURE AND PHOTOGRAPHY CLUB
The Nature and Photography Club was established in year 2004 under the social harmony activity of IRQUE project.
Its main objectives are to promote the photographic ability among students and expand the knowledge of students on (areas other than medicine) flora and fauna. It also takes meaningful actions regarding conserving the nature including educating the general public.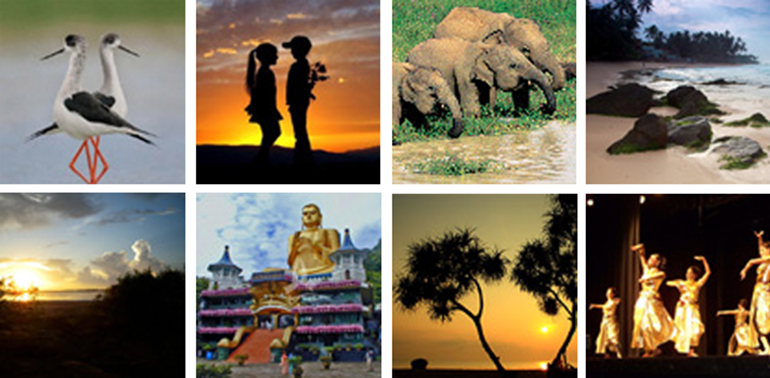 Field visits and camping to national parks and sanctuaries etc.
Lectures, Workshops
"Moments" photography exhibition
Annual Bird Count (inside the university)
Annual butterfly/dragonfly species count
"Thinetha" Newsletter
Environment Conservation Programs
Annual General Meeting 2020 and Guest Lecture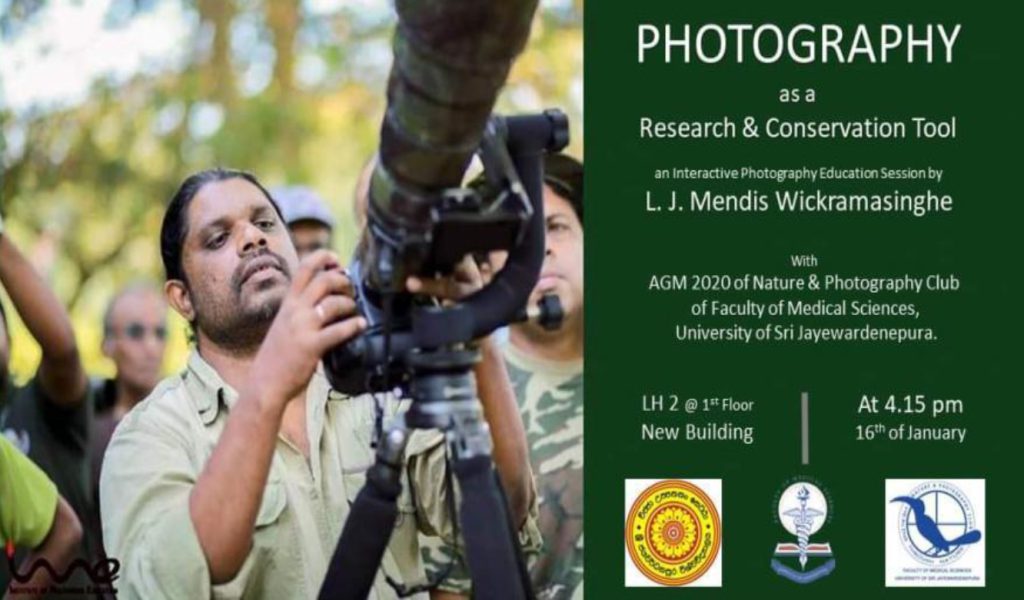 The year 2020 started off for the Nature and Photography Club of the Faculty of Medical Sciences, University of Sri Jayewardenepura with the appointment of a new board of members at the Annual General Meeting held on the 16th of January. This was followed by an interactive session on "Photography as a Research and Conservation tool" by renowned herpetologist, naturalist and wildlife photographer Mr. Mendis Wickramasinghe. As an avid lover of the herpetofauna of Sri Lanka with 25 years of field research experience, Mr. Wickramasinghe taught all medical students present the importance of conservation, specially of endangered species, alongside various ethics and tips on nature and wildlife photography, instilling in the audience a love for the flora and fauna of our country.
"Japura Photo Talk"; a platform for all amateur photographers and nature enthusiasts
Although the club had various plans for field trips to improve awareness of natural habitats among the students, these could not be carried out due to the prevailing pandemic situation. However, the students found new ways to interact and share their love for nature and photography through the formation of a group on Facebook for all nature lovers and budding photographers of our faculty. Within such a forum, students who had prior experience in photography shared articles written by themselves on various methods and techniques, all the while underlining the fact that expensive cameras or lens are not essential to capture a breathtaking moment or object. Encouraged by these articles and eager to try them out while at home during a lockdown period, many amateur photographers were born, with many students who had never attempted photography beforehand, sharing their photographs and ideas and receiving both praise and constructive criticism from those more adept in the art. Written articles on wildlife species and natural habitats were also written and shared. This platform soon showed a substantial improvement in the students' level of awareness as well as skills on photography, specially by following a specific weekly theme; for instance, through selecting a photograph of the week, a selection of weekly clicks, a special discussion and a weekend assignment being allocated for each week.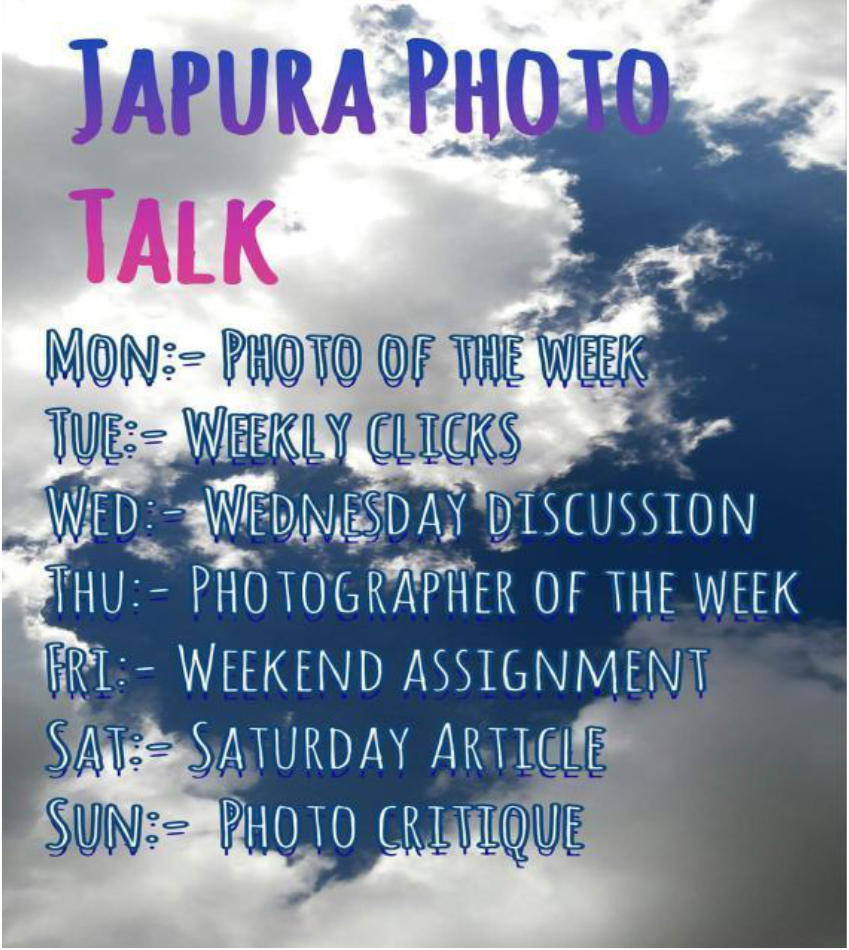 1st Webinar – "Butterflies" held on the 15th November 2020
A series of webinars were organized by the club, and held via Zoom, the first being a talk on butterflies, by naturalist Mr. Charitha Udayanga Herath. This was attended by a multitude of individuals both within the faculty and from outside. The lecture focused mainly on the identification of the common varieties of butterflies seen in gardens as well as their breeding grounds and feeding habits, while educating the listeners on the importance of conserving such habitats and elaborated on everyday tasks they can perform as well as low maintenance flora which can be grown to ensure the conservation of these insects. The lecture was widely praised and received a multitude of comments and feedback, especially from individuals outside the medical faculty.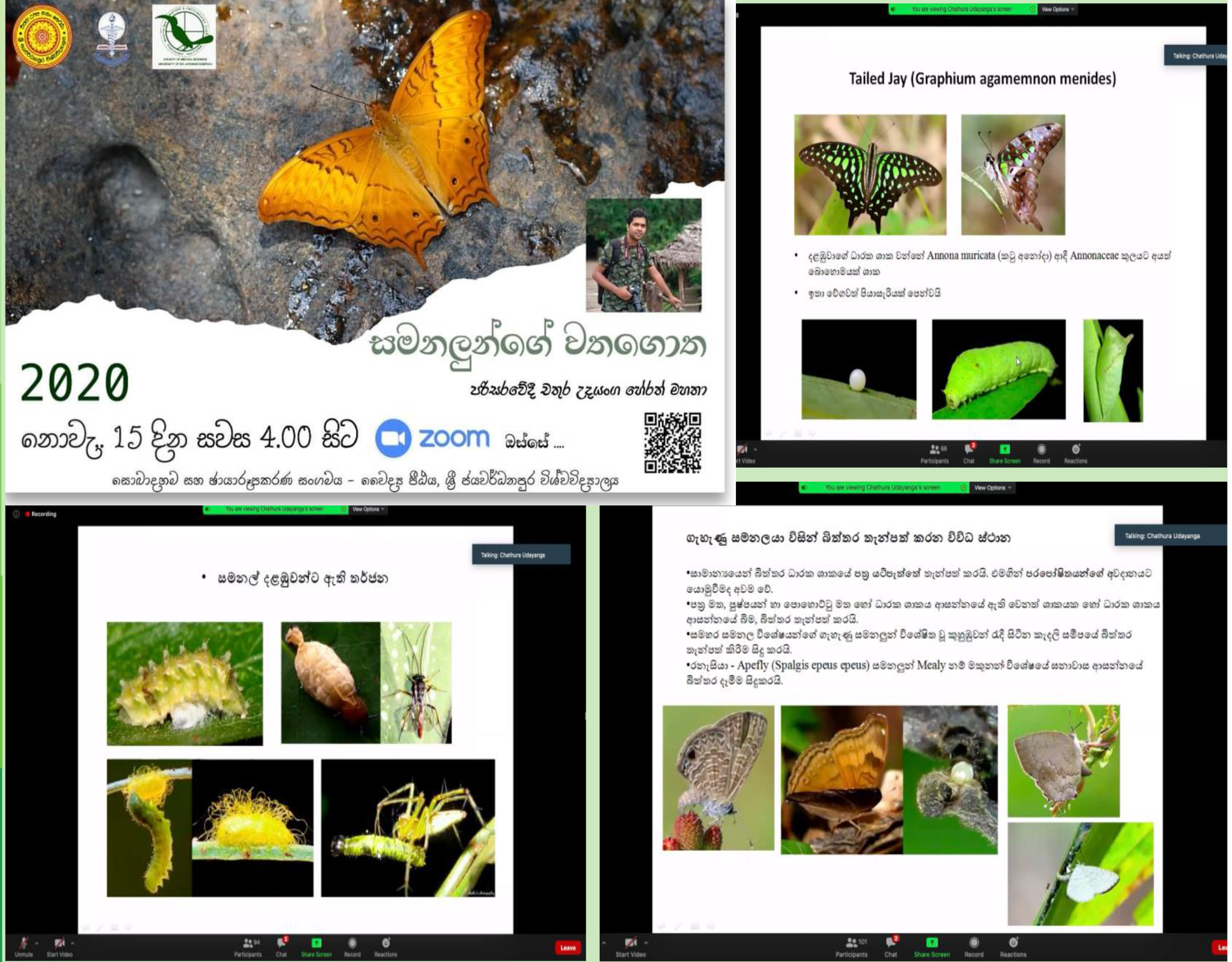 2nd Webinar – "Birds around us" held on the 13th December 2020
The second of the webinar series was held in mid-December and was the last event for the year organized by the club. An interactive web-based session was conducted on "Birds around us" by prominent Sri Lankan Ornithologist Mr. Deepal Warakagoda, and brought to attention the importance of identification, conservation and protection of the birds surrounding our households and inhabiting our gardens. The session was livened by the playing of various bird calls and pictures of various birds and as with the first webinar, received immensely positive feedback from many of the audience who participated.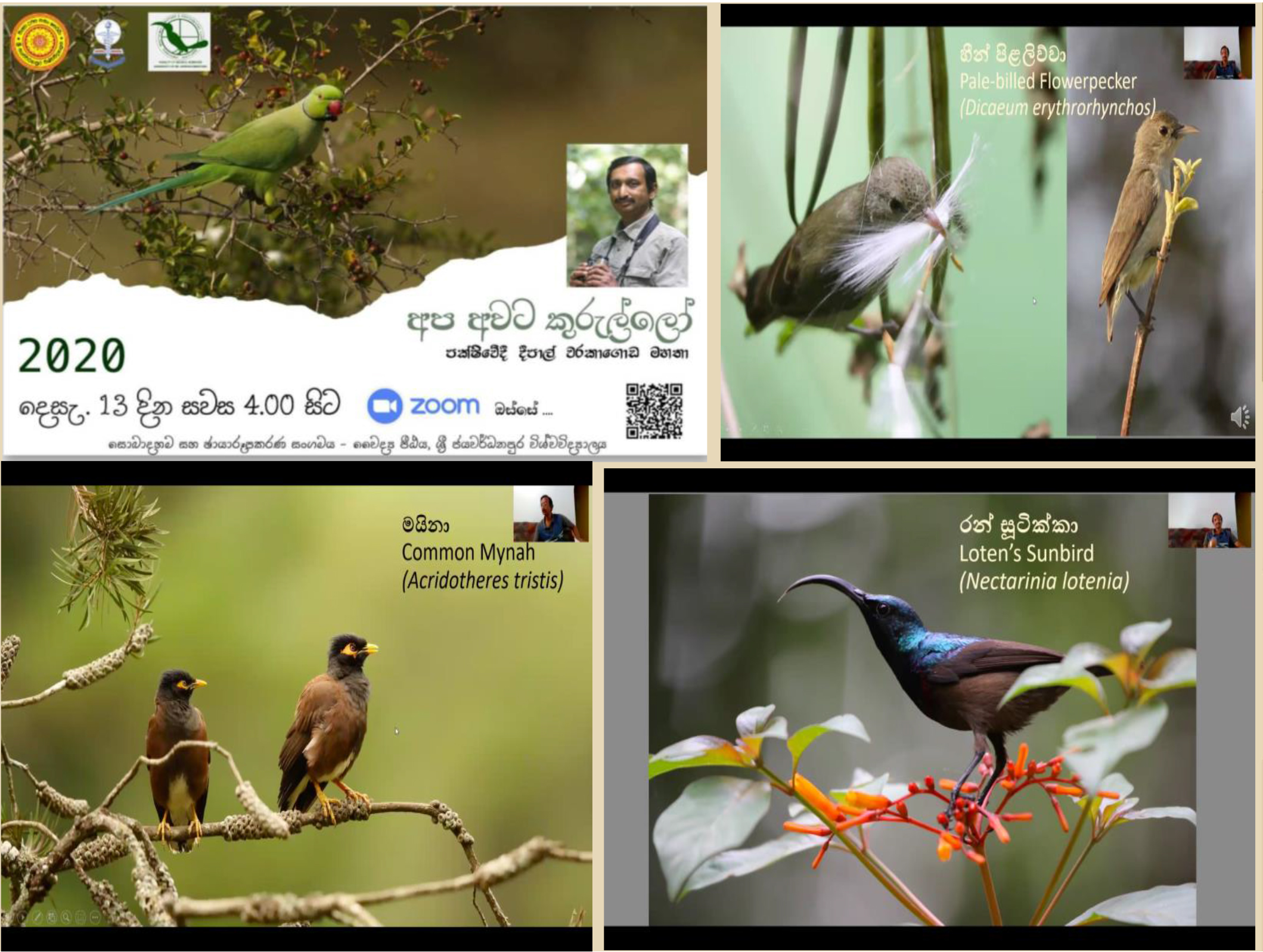 Annual Field Trip to Udawalawa National Park - May 2015
The Annual Field trip for the year 2015 was organized as an excursion to the Udawalawa National Park, where students got the opportunity to observe the multitude of flora and fauna as well as to polish up their photography skills.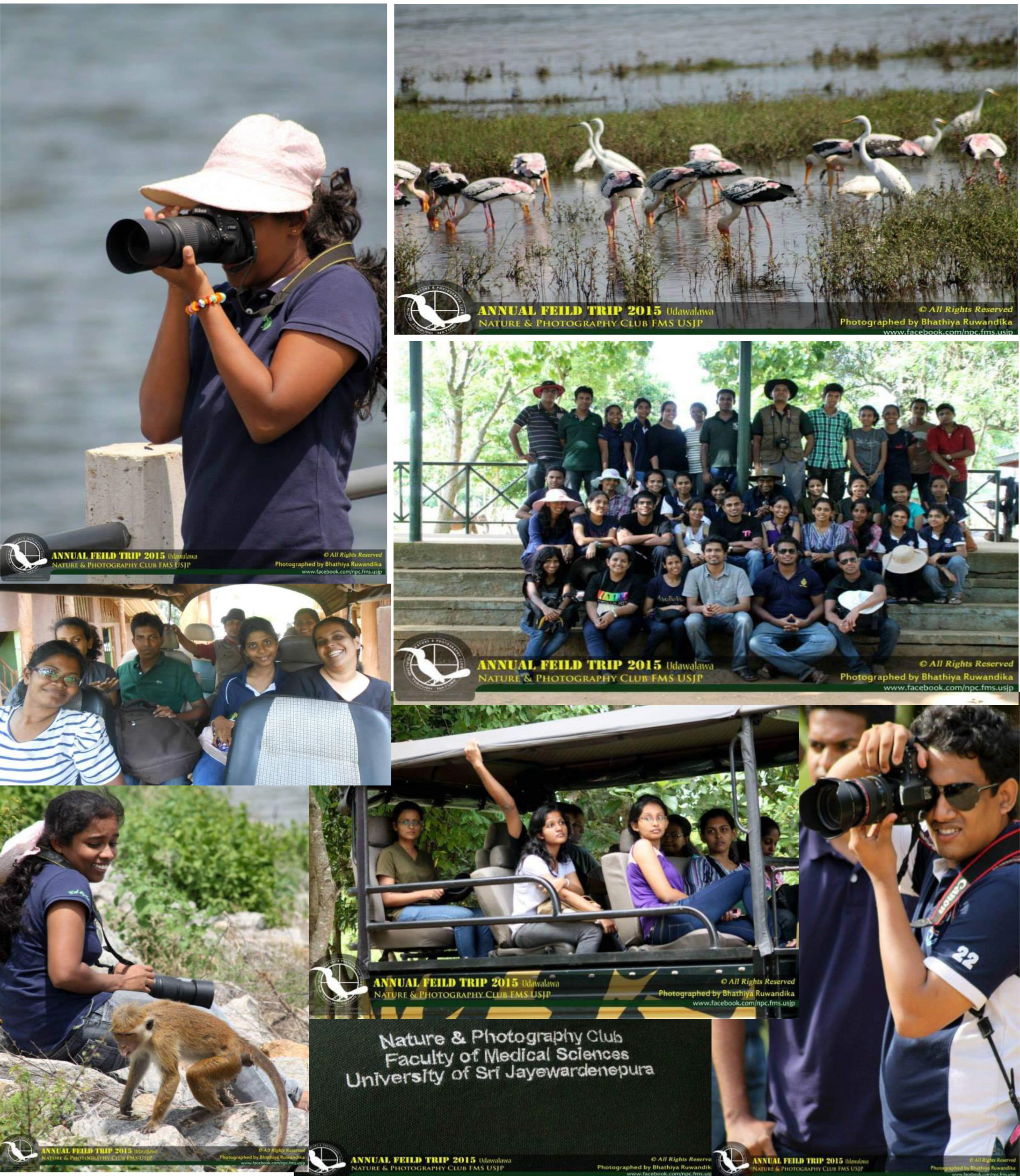 Monthly Photography Competition - June to September 2015
BEYOND THE HORIZON; a monthly Photography Competition which was an innovative approach by the Nature & Photography Club FMS USJP. This competition encouraged students to participate even if they did not possess a dSLR camera, via their compact camera or mobile camera, and proved that all that was needed was a little bit of talent and enthusiasm….