The Pathology Department consists of 9 permanent academic staff and 16 nonacademic staff. Apart from teaching undergraduate MBBS students the discipline of Pathology during their third and fourth years (Term 6 – Term 11) the Department is also a recognized Postgraduate training Centre for the PGIM for several MD proagrammes.
The Department also provides a diagnostic and referral service in Histopathology and Haematology for the professorial unit wards at the Colombo South teaching Hospital.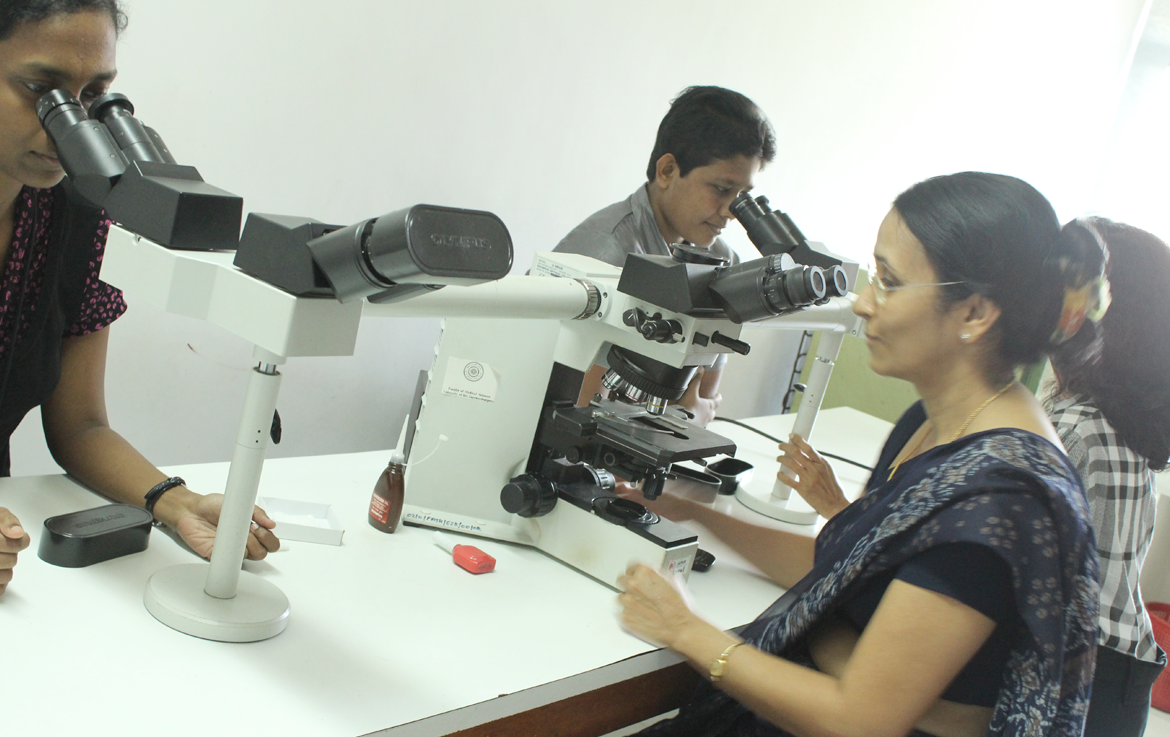 Participation in Undergraduate Training Programmes
The department of Pathology contributes to the teaching of the MBBS students during the phase 2 of their curriculum and B Sc Human Biology students. The Histopathology and Haematology lectures of the B.Sc Nursing, B.Sc Medical Laboratory Sciences and B. Pharmacy of The Allied Health Sciences Faculty are conducted by the Department of Pathology.
Participation in Postgraduate Training Programmes
The Department contributes to the Following Postgraduate Programmes of the Post Graduate Institute of Medicine and is an PGIM recognized training centre for these students.
Certificate Course in Basic Laboratory Sciences
Diploma in Histopathology
Diploma in Clinical haematology
MD Histopathology
MD Haematology
MD Transfusion Medicine
MD Forensic Medicine
Teaching activities include Lectures, Tutorials, Small Group Discussions, Practicals, Seminars and Computer Assisted Learning Sessions
Term 6
Introductory Module  – 10 weeks
Term 7
Infectious Module – 2 weeks
Cardiovascular Module – 5 Weeks
Respiratory Module – 3 Weeks
Term 9
Endocrine Module – 4 weeks
Gastrointestinal Module – 5 weeks
Reproductive Module – 1 week
Term 10
Reproductive Module – 3 weeks
Blood Module – 5 weeks
Term 11
Neurological, Muscular skeletal Module – 4 weeks
Special senses Module – 2 weeks
Nephro urology Module – 4 weeks
Students' Laboratory
Pathology Museum
Seminar Room
Haematology and histopathology laboratories
Immunohistochemistry laboratory
Teaching microscopy unit
Dark room for immunofluorescence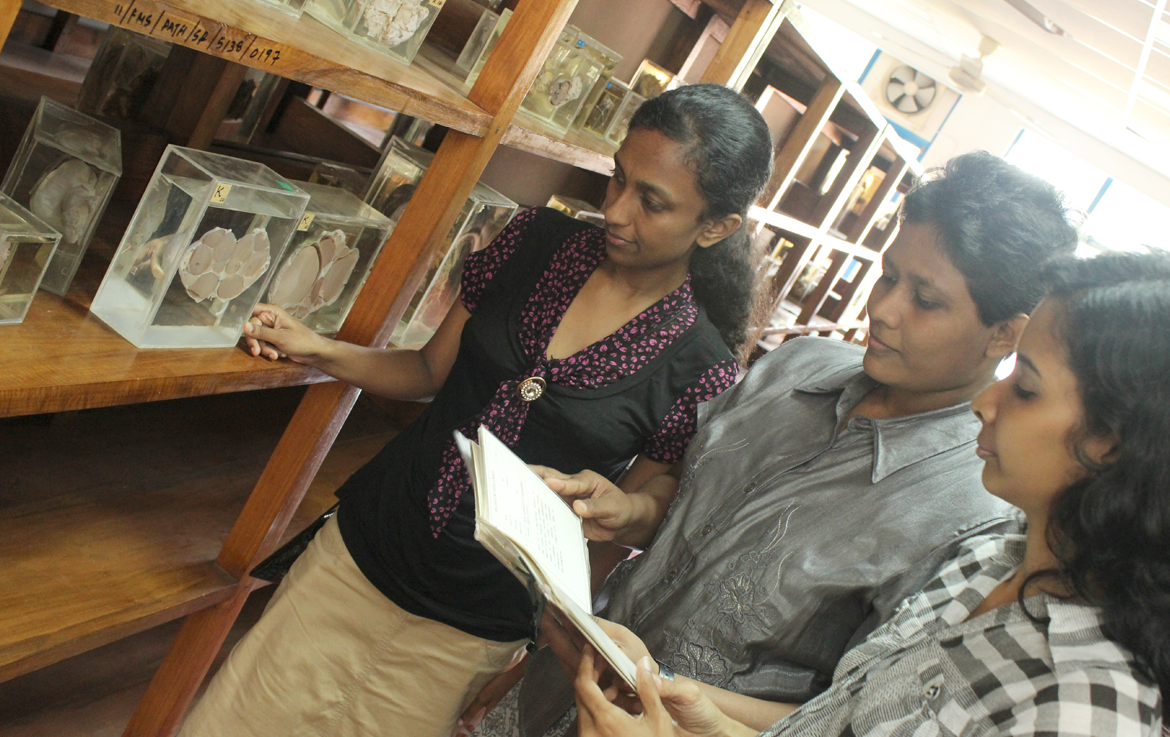 Services to the Community
The department of pathology currently provides diagnostic services in haematology and histopathology to the professorial units of Colombo South Teaching Hospital
Approximately 3200-3500 histology samples are received per year and approximately 1000 Cytology samples are received per year
Fine-Needle Aspiration Cytology (FNAC) clinics are conducted weekly at the CSTH by Consultant Histopathologists.
Weekly Haematology clinics in anticoagulation and general haematology are conducted by Consultant Haematologists and have an attendance of around 80 patients a week.
Referrals from all professorial units regarding inward and clinic patients with haematological disorders managed by on call Consultant Hematologists.
Autopsy services to the CSTH are conducted by Consultant Histopathologists
Best Teacher – Phase 2 – 2023   Awarded to Prof. Dulani Beneragama
ASP/01/RE/MED/2022/49   Prof. IV Prematilleke
ASP/01/RE/MED/2021/61   Dr. KHBP Fernandopulle
ASP/01/RE/MED/2021/55   Prof. MBS Seneviratne
ASP/01/RE/MED/2018/61   Dr. HWCK Kulathilake
ASP/01/RE/MED/2016/71   Dr. HWCK Kulathilake