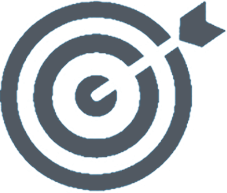 To provide adequate training opportunities to develop skills, knowledge and attitudes to produce medical officers self-empowered to practice at a primary care level and manage common childhood diseases and health care problems of children in any part of the country.
Participation in Undergraduate Training Programmes
We participate in the MBBS degree programme and train students for the exam by coaching them for theory and clinical exams. 
Participation in Postgraduate Training Programmes
MD Paediatrics (Neonatology & sub specialities)
Diploma in Family Medicine (DFM)
Diploma in Child Health (DCH)
Diploma in Reproductive Health
The Department of Paediatrics is a recognized training center for the following training programmes conducted by the Postgraduate Institute of Medicine, Colombo:
The department conducts the following teaching activities:
Daily ward round teaching
Clinic based teaching
Ward classes
Neonatal teaching in Obstetric Unit & Special Care Baby Unit
Hands on skills- Neonatal Life Support, Basic Life Support, Communication skills, Simulation based teaching
Clinical Lecture Demonstrations by undergraduates
MCQ and SEQ discussions 
Tutorials
Lectures  
The academic department is located on the third floor of the Anatomy building of the Faculty. It comprises a seminar room, skills lab and internet facilities.
The Professorial Unit is located at the Millennium Building of Colombo South Teaching Hospital. A library is available within the hospital for the use of staff and students.
Services to the Community
Participation in health education programmes via, television, radio and social media
Write ups in newspapers
Participation in medical clinics conducted in the community
2022 Prof Guwani Liyanage:
Feeding Infant and Nutrition Study (FINS): Feeding practices and nutritional state of 9-12 months-old infants in the Colombo district
2023 Prof Ruwanthi Perera
Neonatal Sepsis in South East Asia & the Pacific: Qualitative Localization Study, University of Sydney