DEPARTMENT OF FAMILY MEDICINE
Family Medicine was introduced as a subject into the curriculum of the Faculty of Medical Sciences of the University of Sri Jayewardenepura at the inception of the Faculty in 1993. The subject was taught in the Division of Community Health which was later named the Department of Community Medicine and Family Medicine. This Department was established under the founding Head and Professor, Senior Family Physician Dr. Leela de A. Karunaratne.
In 2004 a separate Department of Family Medicine was established. This is the first department of Family Medicine which was established in any medical school in Sri Lanka. Prof. M.S.A. Perera was appointed the first Head of this Department. She was awarded the Chair in Family Medicine in 2007 and retired in 2015.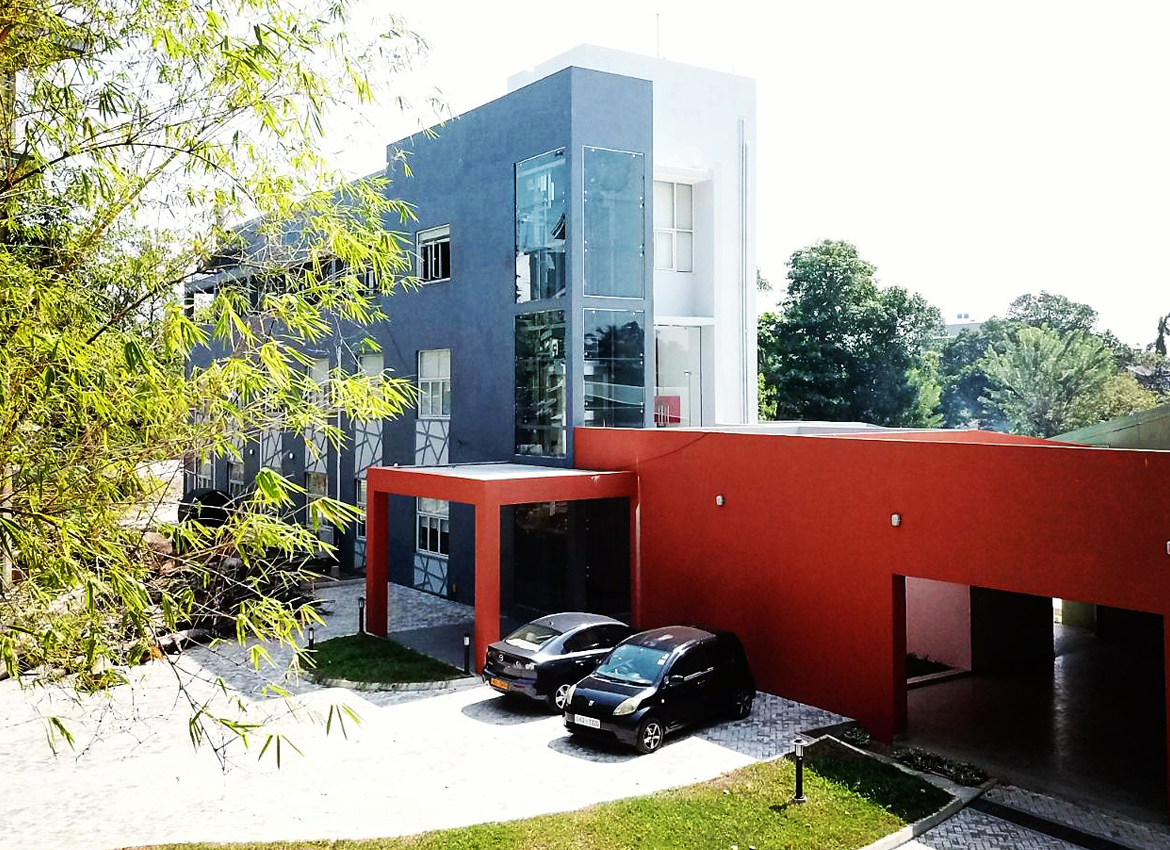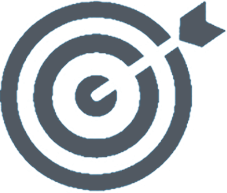 To develop mature professionals who will approach general/family practice with compassion, integrity and dedication
Undergraduate Teaching and Training in Family Medicine
In the early stages, when the traditional curriculum was implemented, family medicine was allocated 40 hours for classroom teaching and 4 weeks of clinical training in the final year. In 2007 when the curriculum was changed into a system based modular integrated curriculum, Family Medicine teaching programme starts in the 3rd term.
From the first batch onwards, clinical training was carried out in the university family practice centre and in the private general practices by a set of dedicated GP teachers who joined as extended faculty members. With the new curriculum students are being sent for two weeks to the Preliminary care unit at Homagama base hospital as a learning experience for management of emergencies.
A log book in general practice was introduced from September 2009. This consists of management of common conditions seen in GP and observation & performance of simple procedures carried out in GP.
We emphasize quality care within a patient centered model. Guided by the principles of family medicine we place a special importance on teaching the role of the family doctor in primary care and in the community.
Department of Family Medicine is where…
every member feels valued, heard, and respected
honesty is implicit in our daily work
communication is direct and open
the teaching, practice, and advancement of healing is paramount
healthcare is delivered with compassion and respect
balance is maintained in our professional and personal lives
all members feel integral to the pursuit of these goals
Undergraduate
MBBS
Sc. Nursing
Pharm
Medical Laboratory Sciences
Postgraduate – Postgraduate Institute of Medicine (PGIM)
Diploma in Family Medicine
Diploma in Geriatric Medicine
Diploma in Palliative care
MD by clinical training and examination (SL)
MD by thesis (SL) 
College of General Practitioners Sri Lanka (CGPSL)
MCGP
MRCGP (Int) – South Asia
Training government doctors from Western province in Family Practice
The University Family Practice Centre
This is a purpose built medical centre which provides services to the public and is used for training of undergraduate and post graduate students and for research. Named University Family Practice Centre, it was ceremonially opened in July 1997. The centre was recognized by the Post Graduate Institute of Medicine (PGIM) for training postgraduates for the Diploma and MD in Family Medicine in 1998.
Patients are registered in the practice and practice registers and records are maintained. Regular audits are carried out. We have now 3000 families registered at the Centre.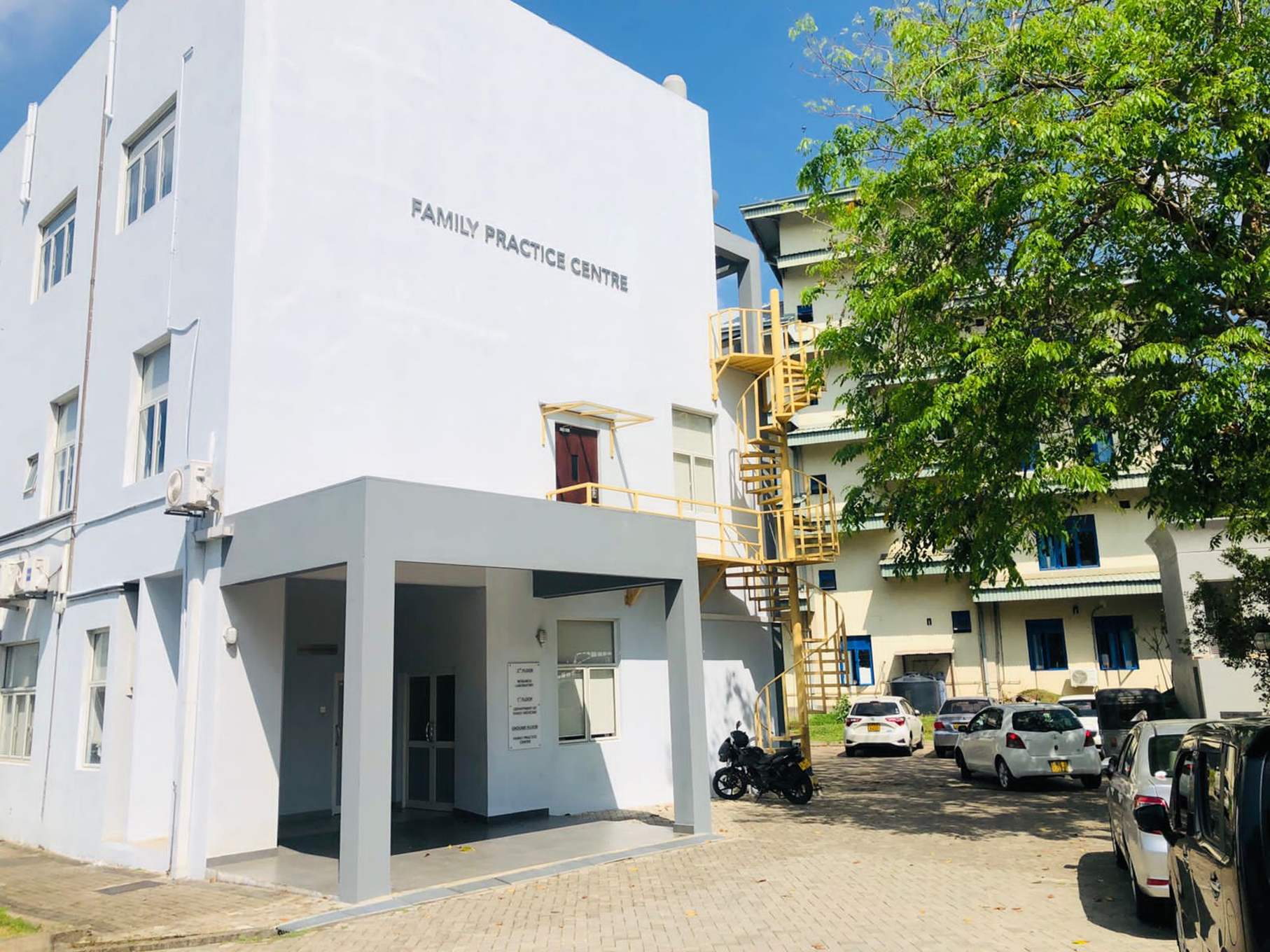 Undergraduate & Postgraduate Training
The main facility available for undergraduate & postgraduate training is a purpose built Family Practice Centre (FPC) which renders primary medical care services to the people of the surrounding villages. The patients are seen at a nominal fee and are referred to professorial units at Colombo South Teaching Hospital for shared care. There is collaboration between other departments such as Microbiology, Physiology, Parasitology, Pathology and Community Medicine for coordination of care. There is collaboration with the Help Age Lanka to provide services for the elderly.
Electives
In collaboration with foreign universities our department offers elective programs.
Seminar Rooms
Two seminar rooms, a multimedia projectors and monitors are available for teaching and learning. Each seminar room can accommodate 15-20 students.
Clinical teaching is done as sitting in sessions during consultations.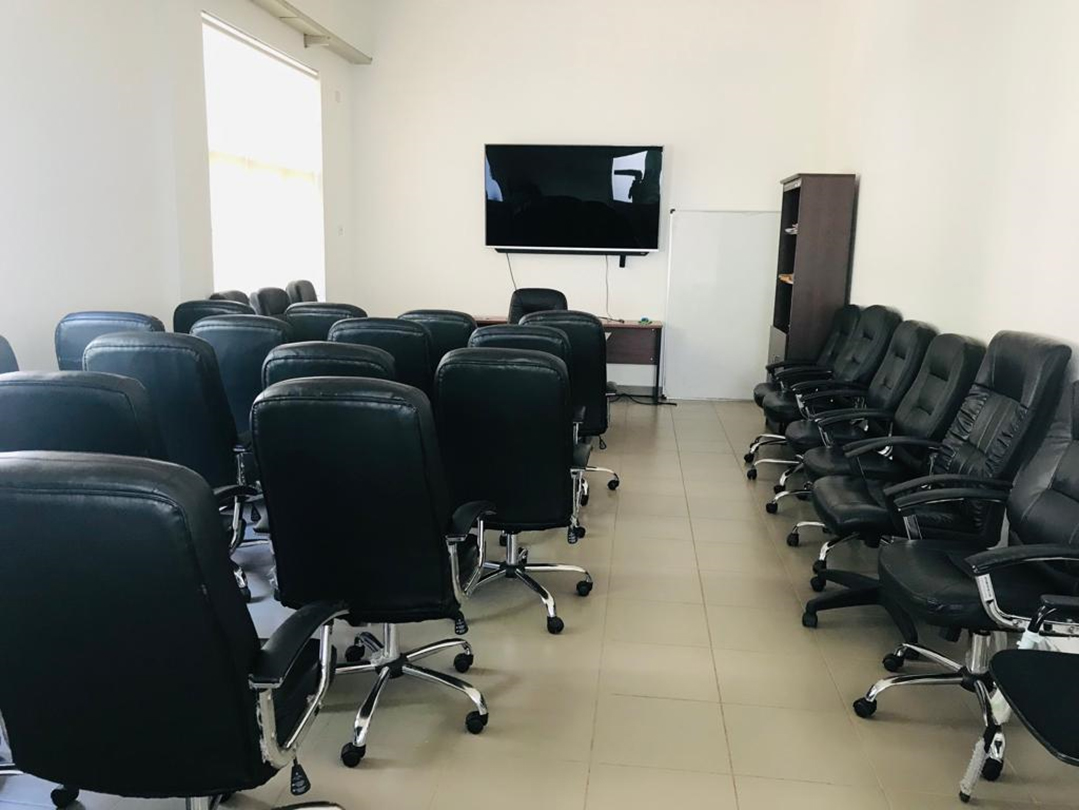 University grant for the research project – "Prevalence and associated factors of depression, anxiety, and stress among state primary care curative service attendees in the Colombo district of Sri Lanka during the COVID pandemic" (ASP/01/RE/MED/2022/50)