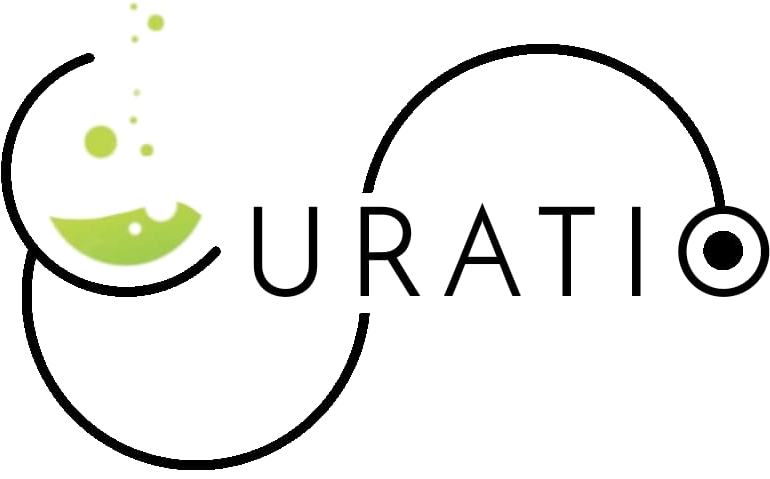 Faculty of Medical Sciences,
University of Sri Jayewardenepura,
Nugegoda,
Sri Lanka.
Gunatilake S B1*

1*MD, FRCP, FCCP, Hon FRACP, Emeritus Professor of Medicine, University of Sri Jayewardenepura
saman.gunatilake@hotmail.com
saman.gunatilake@sjp.ac.lk
Congratulations on starting a journal specially meant for medical students.  Research plays an important integral part in the advancement of Science and Medicine.  Research publications play a major role in educating your peers in the advances in your field.  Research is also important in career advancements and essential in academic positions in universities. When recruiting for positions in universities research publications are considered an essential component.  In recognition of this importance, all medical curricula now incorporate a section on carrying out a research project and writing scientific papers.  Research carried out are presented at scientific meetings and published in peer reviewed journals.  Curatio, the new student journal of the faculty is started to give our students a forum to publish their work and also will encourage them to display their writing talents.   It also provides a good opportunity for students and young faculty members to get involved in research projects with the end result being a good scientific publication.
The publication of research findings or case reports in respected peer-reviewed journals with high impact factors helps advance both scientific progress and careers.  Peer-reviewed or refereed journals have an editorial board of subject experts who review and evaluate submitted articles before accepting them for publication. The peer-review process subjects an author's scholarly work, research, to the scrutiny of others who are experts in the same field (peers). The academic world functions in a climate of "publish or perish." To progress in academic fields and for promotions, research publications count a lot.   Continuing and surviving in a university post requires scientific publications.  A competitive atmosphere in the work places can push one into unethical practices to publish. This can be found in all areas of scientific writing and publishing. To avoid this, most major publishing companies have released publishing ethics guidelines.  They have the technology to detect and prevent unethical publishing such as duplicate publication and plagiarism.
Ethical integrity is essential to writing and publication. Important ethical concerns to consider while writing a manuscript include etiquette, fraudulent publication, plagiarism, duplicate publication, authorship, self-citation and potential for conflict of interest.
International Committee of Medical Journal Editors (ICMJE) is a small working group of general medical journal editors who meet annually and fund their own work on the recommendations for the Conduct, Reporting, Editing and Publication of Scholarly Work in Medical Journals.  Most journal editors abide by the recommendations given by the ICMJE. Ethical standards for publication exist to ensure high-quality scientific publications, public trust in scientific findings, and that people receive credit for their work and ideas.  One must strive for honesty in all scientific communications.  Report data, results, methods and procedures, and publication status honestly. Do not fabricate, falsify, or misrepresent data. Do not deceive colleagues, research sponsors, or the public.
Etiquette
When preparing and submitting a manuscript for publication, proper etiquette procedures should be considered. These procedures include obtaining and adhering to the "Information for Authors" for the journal, learning the editor's name and spelling it correctly, communicating with coauthors, obtaining permission from the head of the institution to carry out the research and to send the paper for publication.  Acknowledging relevant people who helped is a must.
Common Ethical Problems
Whether authors are new or experienced it is essential that they be alert to common ethical issues related to writing and publishing. Some of the key issues are
authorship (including guest, gift and ghost authorship)
duplicate publication,
conflicts of interest,
scientific misconduct
Plagiarism
Self-citation
Authorship
Every journal has authorship criteria based on the International Committee of Medical Journal Editors (ICMJE) guidelines for qualifying to become an author in a manuscript. The ICMJE states, "All persons designated as authors should qualify for authorship, and all those who qualify should be listed."
The ICMJE describes three basic criteria that must be collectively met to be credited a person with authorship:
Substantial contribution to the conduct of study including its conception and design, data acquisition, statistical analysis, and interpretation
Drafting or revising the article for intellectual content
Approval of the final version.
The extent of involvement decides the order of authors. It is always a good idea for the study team to sort out authorship issues at the time of commencement of the study, allocating different roles to authors depending on their expected contribution to the study and preparation of the manuscript.
The three major types of misconduct with authorship are
Ghost authorship,
Gift authorship
Guest authorship.
Ghost authors are those who contribute substantially in the writing of the paper but are not mentioned as authors in the published paper. They are usually paid professional writers and should be acknowledged for their contribution if not included as an author. Gift authorship refers to inclusion in the list of authors simply due to an affiliation to an institute where the research was conducted. Gift authorship is typically provided to heads of institutions or departments though the person has not made any significant contribution to the particular study. Guest authorship is usually provided to individuals whose presence as a coauthor significantly improves the chances of acceptance of the manuscript.
Duplicate Publication
Submitting a new manuscript containing the same hypotheses, results, discussion points, and conclusions from a previously published manuscript is called duplicate publication. This is similar to plagiarism, but instead of copying phrases verbatim, the same data, images, and study hypothesis are replicated in another paper.  Performing a similar study excluding previously published data and with a larger sample size does not amount to duplicate publication, even though the study hypothesis remains the same.
Also known as redundant publication, duplicate publication involves publishing the same material, in the same format, in more than one journal. The practice of single submission (one submission of one manuscript to one journal at a time and no resubmission to another journal until a written rejection has been received) is essential to protect the writer and publisher. Editors must have exclusive rights to the manuscript.  The primary responsibility for preventing duplicate publication remains with the author. You should inform editors of any potential duplicate publications. The question of how many articles could or should be generated from a project is unanswerable but generating multiple papers from one study is called Salami publication and is not good practice.  Salami publication can be roughly defined as a publication of two or more articles derived from a single study. Articles of such type report on data collected from a single study split into several segments just large enough to gain reasonable results and conclusions.
Criteria for determining when material may be considered "duplicate."
Identical content
Highly similar articles with minimal modifications
Several articles when one would be enough
Sequential articles about the development of work
Consider the following questions to help you decide if your article is a potential duplicate publication.
Is this content identical to something previously published?
Is this similar to other materials with only minimal changes?
Have I written several publications when one would be enough?
Have I written very similar publications for more than one discipline?
Fraudulent Publication
The term fraudulent publication includes several concepts. It includes plagiarism, fabrication, falsification and other practices that deviate from those that are considered ethical.
Plagiarism
This is the most common form of scientific misconduct in manuscript writing.  The use of previously published work by another author in another manuscript without consent, or acknowledgment and using it as one's own work is referred to as plagiarism. Plagiarism can be use of large portions of text and data, presented as if they were by the plagiarist and minor copying of short phrases only (e.g., phrases in discussion of research paper) without any misuse of data.
Clear plagiarism could be literal copying, i.e., word–for‑word copying of large parts of a previous manuscript, substantial copying, i.e., reproducing major parts of a previous paper such as text, tables, and figures, paraphrasing, i.e., copying the idea from a previous paper without copying verbatim and text, recycling also termed as self‑plagiarism when an author uses the same text in multiple papers without citation of the prior work.
Authors must remember that crediting previous authors for their work is vital in providing context to their own research. Plagiarism‑checking software that assists editors in identifying plagiarists are now used by journal publishers.
Fabrication
Making up data or results and recording or reporting them in a publication is fabrication.  In a cohort study false non-existent patient information are included.  In a clinical trial patient numbers and endpoints can be fabricated and non-existent patient details are included.
Falsification
Falsification is manipulating research materials, equipment, or processes, or changing or omitting data or results such that the required results are obtained in the research but is not an accurate representation of what happened in the research.
Self‑citation
Citing refers to a previous article, book chapter, or author as evidence for or justification of an argument or statement, when you refer to it in your article. This is by referring to another publication in the text of the article and including the referred publication in the refences list. Citing one's own published work in subsequent papers that are out of context to the research being reported is referred to as self‑citation. For experienced researchers, the number of times a paper is cited sometimes matters more than actually publishing an article. In addition, total numbers of citations are used to calculate metrics such as G‑ and H‑index, which may be considered for academic promotions, thus driving senior authors to pursue self‑citation. This is perceived as unethical by most of the scientific community and looked down upon by peers. However, sometimes, authors may have published a large amount of literature in their own field and the subsequent paper is a continuation of previous papers, making self‑citations inevitable. However, authors should not use papers outside the scope of the current paper to cite one's own work. The responsibility remains on the authors to guard against such misconduct.
Conflict of Interest
Conflict of interest has continued to increase as an ethical issue in writing and publishing. Conflicts of interest, also called as competing interests, are defined financial, personal, social or other interests that directly or indirectly influence the conduct of the author with respect to the particular research and resultant manuscript. Having competing interests in a product or device that is being tested in a study is not considered unethical, however, failure to disclose such hidden interests severely put in doubt the outcomes reported in the paper. Once disclosed, it is the discretion of the readers to determine the influence of the conflicts of interest on the conclusions of the paper. Most journals expect you to sign a common form to disclose any conflict of interest.  Specially in drug or devices trials direct conflict of interest emerges when the author derives employment, owns shares, or patents of the product (drug, device, etc.) tested in the paper. Indirect conflict arises when the author receives honoraria and research grants from the responsible company to do the study, paid lectures to popularize the product tested in the study, etc. Authors are advised to err on the side of declaration of all their financial disclosures, irrespective of whether they are related to the current manuscript or not and allow your peers to decide if you are honest or not.
Consequences if Detected
When an above‑mentioned misconduct is identified the first step taken by the editorial board is contacting authors and informing them that their misconduct has been identified. If the authors acknowledge and accept their fault, the paper is rejected and the head of the authors' institution is informed. If the paper is already published, authors are provided with an opportunity of self‑confession in the form of an erratum in the journal. If the misconduct is major, the editor has the right to revoke the paper after due enquiry, the misconduct is confirmed. If authors deny their misconduct, editors can take appropriate action as per the local guidelines. In addition, authors can be questioned by the ethics committee of local bodies such as the Ethics Committee of the relevant university or organization (Sri Lanka Medical Association).
Conclusion
It is important that authors and editors understand and prevent serious ethical problems related to writing and publishing, and develop guidelines that can be made available to potential authors and editors. We must continue to encourage students and young doctors to get involved in research in their early years and disseminate the findings by presenting at scientific conferences, writing and publishing in appropriate digital or print journals.  It is also such a pleasure even for a senior author to see his name in the author list of a journal article. It is of paramount importance that we maintain good ethical practices, whether we are performing research or writing it up for publication. Teachers, supervisors, and all educators must inculcate writing ethics and best practices in their students. Unethical practices and plagiarism are sure to harm the reputation of an institute.  Moreover, involvement in unethical practices can slow or harm one's career progression. The only way editors and journal publishers can tackle this problem is by retracting the article in question. Quality work according to high ethical standards can only be produced by concerted efforts with great integrity; this will both benefit patients and the profession.
References
COPE Web site. Available at: http://publicationethics.org/cases.
King CR. Ethical issues in writing and publishing. Clin J Oncol Nursing 2001; 5:19-23.
International Committee on Medical Journal Editors. http://www.icmje.org
Sengupta S, Honavar S G. Publication ethics. Indian Journal of Ophthalmology 2017:65;429-432