DEPARTMENT OF COMMUNITY MEDICINE
The department of Community Medicine plays a vital role in developing the necessary knowledge, skills, and attitudes among medical graduates to promote health and well-being while preventing disease. Through collaboration with other health care professionals and community agencies, the department aims to benefit not only individual patients but also their families and the community as a whole. Through the learning experience provided by the department in focusing on evidence-based and community health-oriented practices, medical graduates will be equipped to identify and utilize the resources and factors needed to promote health and well-being. This skill will allow them to become globally competent health care professionals to provide health services to individuals and communities in an efficient and effective manner.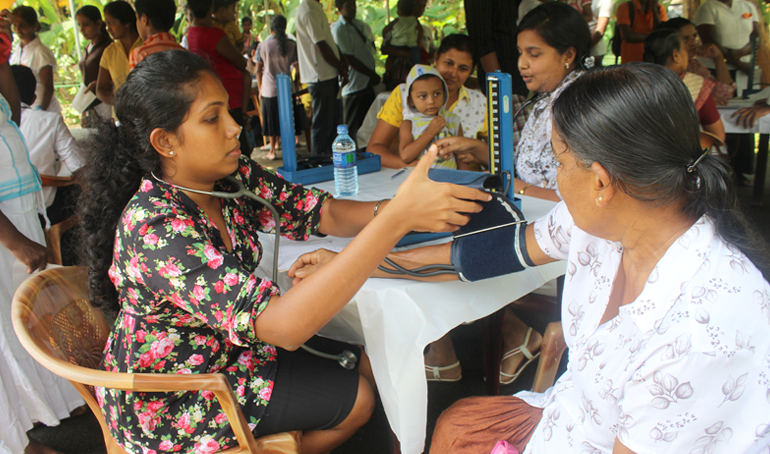 Participation in Undergraduate Training Programmes
The department of Community Medicine participate in teaching learning activities of the following undergraduate degree programmes: MBBS, BSc (Nursing), BSc (Human Biology) and BDS
Participation in Postgraduate Training Programme
Academic members are involved in several postgraduate degree programmes conducted by the Postgraduate Institute of Medicine, University of Colombo as lecturers, trainers, supervisors, BoS members and examiners. MSc and MD in Community Medicine, MD in Venereology, MSc and MD in Medical Administration, MD Pathology, MD Family Medicine are some examples for the postgraduate programmes.
In addition Postgraduate Diploma in Monitoring and Evaluation programme is also conducted by the Department.
Lectures, tutorials and small group discussions are conducted regularly by the academic staff members for the above mentioned degree programmes. In addition, students undergo a four week clinical training where they gain exposure to public health services by attending several institutions of public health importance. In addition, the department provides guidance to the undergraduate research project during the 3rd year.
The department is located on the 3rd floor of the New Medical faculty building. It comprises of the following facilities:
Computer Laboratory
With licensed software for statistical analysis and referencing facilities is established for postgraduate students of the Faculty. The departmental Statistical Officer will be available to assist users with Data Entry and Statistical Analysis.
Health and Social Science Research Library
Reference books and other resources in health, social sciences, evaluation and other public health related subject areas are also available for academic staff, undergraduate and post graduate students. Equipment required in conducting research such as freezers (both -20oC and -80oC), anthropometric assessment devices including body composition analyser, hand dynamometer, peak flow meters, spirometry, FeNo monitor, CO monitor, Particulate Marker analyser, recording devices, data storage drivers, copiers and printers and accessories are also available for researchers.
The Community Medicine Clerkship Programme
Our field training programme of 4 weeks duration gives you an opportunity to visit the Boralsegamuwa Medial Officer of Health area and other local public health instutions and service providers to gain life experinces in a real life setting.
Read what our students have to say about their experiences, see the Clerkship Blog
Sustainable Development Goals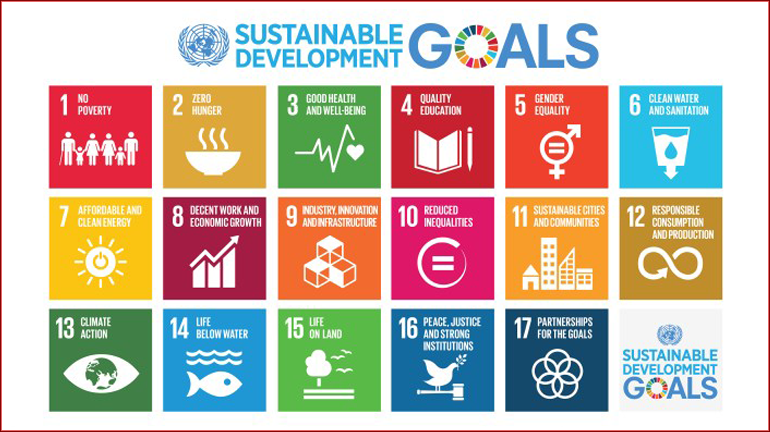 Services to the Community
The department along with the Medical Officer of Health (MOH) of the Ministry of Health, provides health care services to the Boralesgamuwa MOH area serving a population of 60,000. Regular clinics offering maternal care, child care and family planning services are conducted on a weekly basis in the MOH area. In addition, postgraduate trainees and undergraduate students are conducting in-service training programmes to the field health staff and awareness programmes to the community under the supervision and guidance of the academic and academic support staff of the department.
Research awards 2017 in recognition of having highest citations in the Faculty of Medical Sciences for the year at the University research awards ceremony.
Asia Pacific Academic Consortium for public health 2020
2019 Best oral presentation
Jeyarajah L, Karunainathan T, Thevatheepan P, Markandayar S, Thavendra M, Liyanage GSH, Seneviwickrama K.L.M.D. Gender differences in body image perception and satisfaction among Sri Lankan adolescents in Colombo. International Medical Undergraduate Research Conference 2019. OP 49, pg 56. ISBN 978-955-4908-82-6
2021 Best undergraduate poster presentation
Abeysenevi W.W.M.S.E., Amath S.R., Biyanwila A.I., Dharmarathne A.D.V.D.R., Jayangani M.K.C., Munasinghe C, Seneviwickrama K.L.M.D. Proportion of anaemia during 1st trimester and its associated factors among pregnant mothers attending antenatal clinics in selected MOH areas. International Conference on Health Sciences 2021 organized by the Faculty of Medical Sciences of the University of Sri Jayewardenepura
2021 Overall third best oral presentation, which was selected as the third best among undergraduates, postgraduates and academic related research both nationally and internationally and session best oral presentation
Beneragama DM, Grero KLW, Gamage TGJN, Munasinghe MAA, Withana JL, Pathiraja RP, and Prathapan S "Importance of public perception on the genetic link between parents and offspring in the determination of attitudes towards surrogacy"
International Conference on Health Sciences 2021 organized by the Faculty of Medical Sciences of the University of Sri Jayewardenepura
SIDA/SAREC Grant (Swedish International Development Agency) Health & Social care for the Socially Marginalized People (2004-2009)
Collaboration with Uppsala University, Sweden
Norwegian Grant (Evaluating interventions in antenatal care to identify and assist victims of gender based violence in Nepal and Sri Lanka) (2014-2015
(Collaboration with Department of Public Health, Faculty of Medicine, Norwegian University of Science and Technology (NTNU) Norway)
SHINES Research Programme (Strengthening Health research by Improving Non-communicable disease Epidemiology in Sri Lanka) (2017-2018
(Collaboration with Cambridge University, UK)
Identifying and Documenting Best Practices in Maternal and Child Health (2018/2019
(Collaboration with Word Health Organization)
Compiling and publishing a Caregiver's guide for disabled elders (2018/2019
(Collaboration with Word Health Organization)
Maternal Care Package a Guide to Field Health Care Workers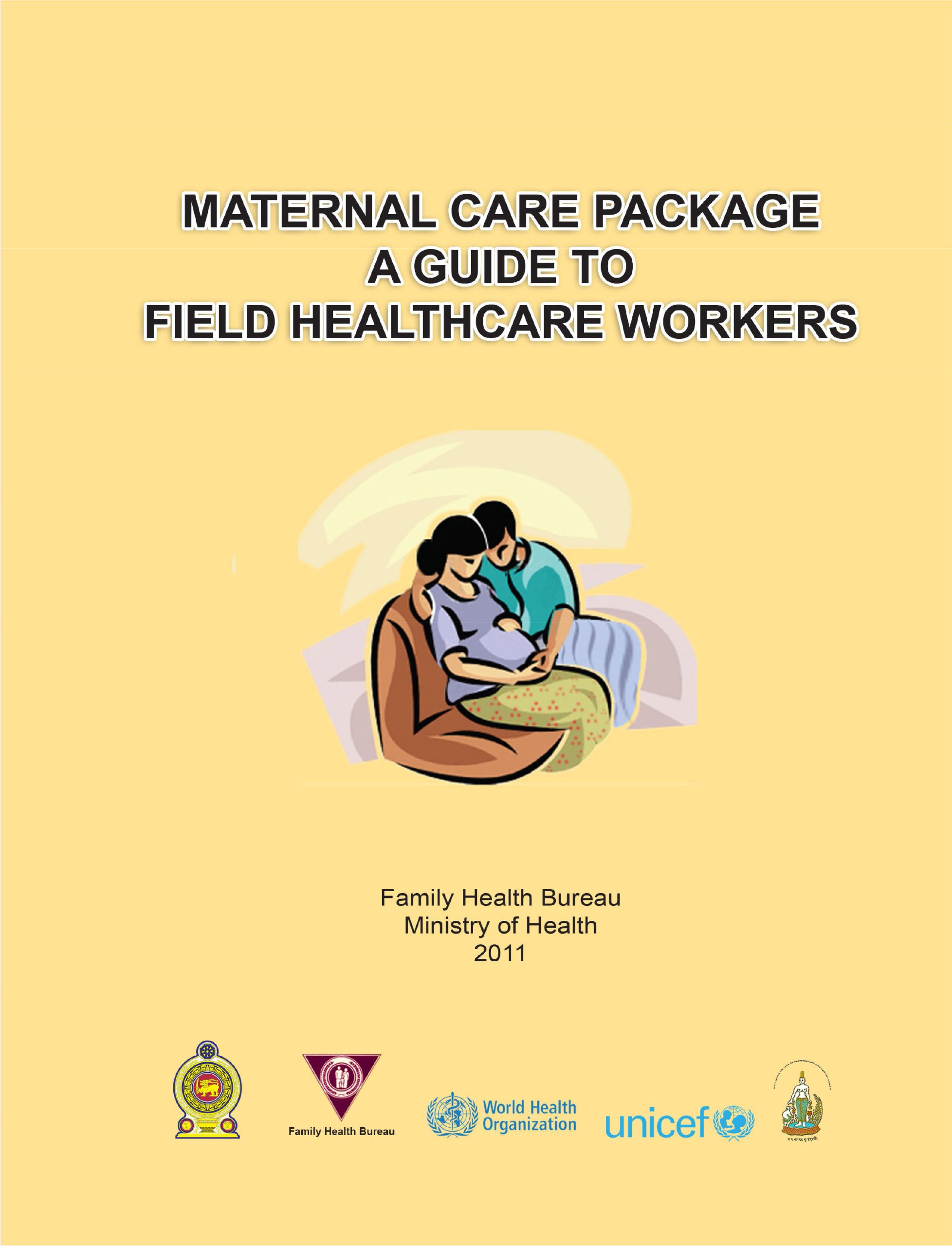 Essentials of Public Health in Sri Lanka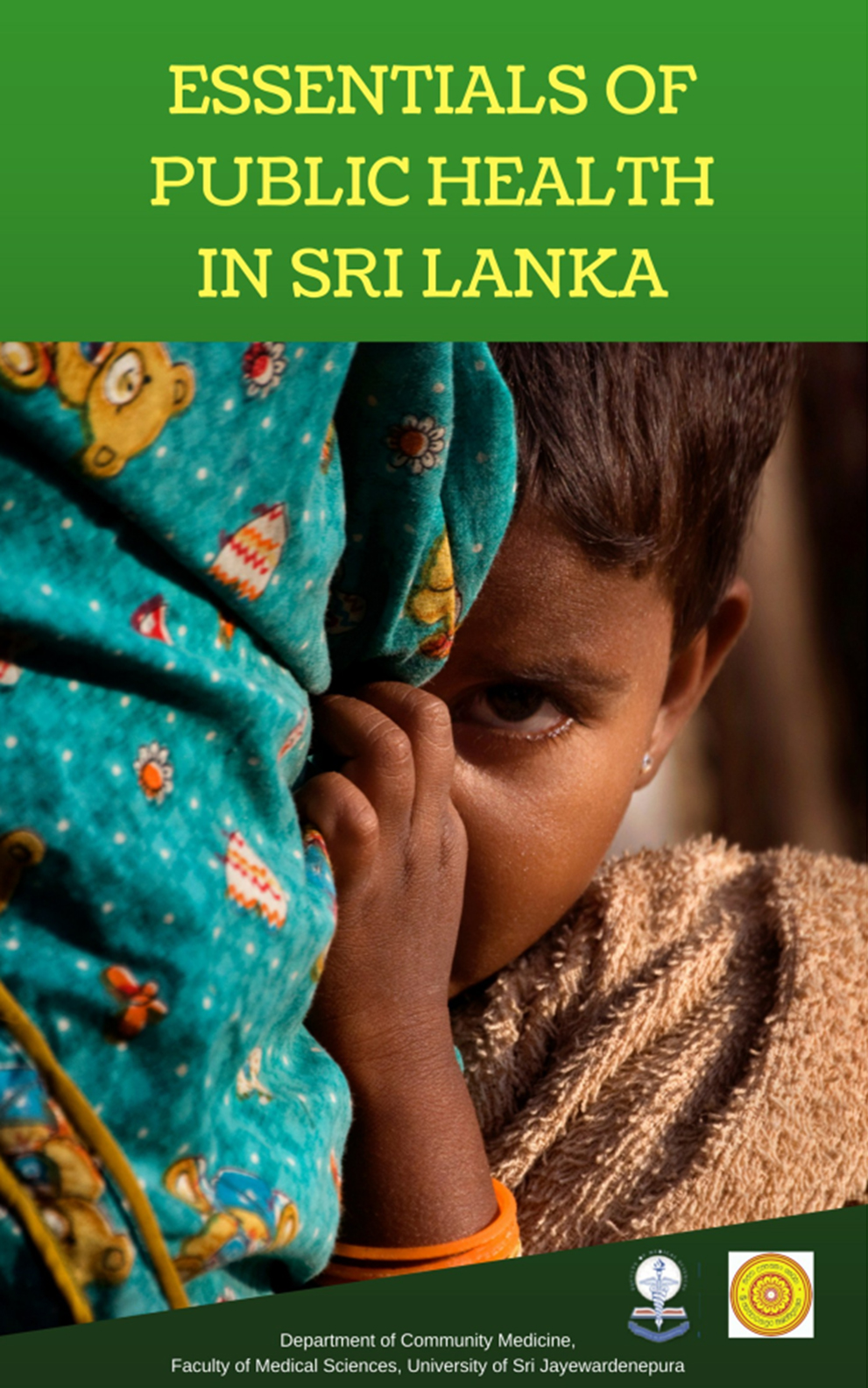 First Place of Oral Presentation
Second Place of Oral Presentation
Third Place of Oral Presentation
28 – 21 First Place – Panel 01
28 – 27 First Place – Panel 02
28 – 28 First Place – Panel 03